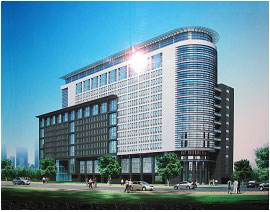 QINGYUAN LANYUE CO.,LTD, founded in 2000, have 6 offices and 4 warehouses in China. We import products from abroad and sell into Chinese market, always focus on high quality raw materials. All the sales representatives majored in chemistry, and have good sales training.
We devote to introducing high-quality specialty chemicals with our professional knowledge into the enterprises which pursue excellent quality, product innovation and sustainable development.
We act as the bridge of the principal and customers, the integrator of resources, and the explorer and guide for the industrial application of innovative chemical materials.
As the partner of several transnational corporations in Chinese market for many years, we are always at the forefront of the internationalization, can continuously providing customers with professional product knowledge and new product ideas.
Expect to cooperate with you.